26 Reasons to Cheer About Ukraine on Its 26th Independence Anniversary
24th of August 2017, Ukraine is going to commemorate and celebrate its 26th independence day. Centuries of Russian hegemony and then decades of Soviet occupancy was finally rid of 26 years back on 24th August 1991, when Ukraine attained independence from the 'Iron-curtained Evil Empire' – the Soviet Union.
These 26 years have been a mixed bag for the state and people of Ukraine. Though much has been achieved still the progress and development is not what it could have been and certainly, there is widespread recognition and comprehension of wasted time and lost opportunities. But there is no need to despair, we are still a young state, all of just 26 years, and the sustained, combined and well-directed efforts of people, Government, Non-Government Organizations, Civil Societies and helpful foreign partners, friendly countries would ensure that we overcome the hurdles and obstacles in our path to growth and prosperity and make Ukraine a strong, rich, powerful, globally respected country for its democratic values and people oriented rule of law in the time to come.
Here are 26 reasons, a list of good things achieved by Ukraine during the 26 years since its independence that certainly give us hope and optimism for more positive developments and a better tomorrow for Ukraine and all its people: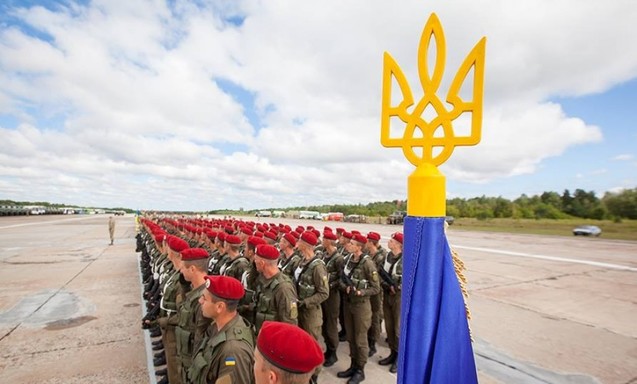 Slow and steady democratization of Ukrainian political system
Shaping up of democratic institutions that ensure rule of law
Introduction of Hryvna in Sept 1996
Annual Commemoration and remembrance of Holodomor – the artificial famine created by Stalin in the years 1932-33 that claimed lives of 8-10 million innocent Ukrainians
Revolution of Dignity & Freedom 2013-14 (The EuroMaidan or Maidan 2.0)
The Visa-Free Regime with the European Union
Introduction of ЗНО (зовнішнього незалежного оцінювання) External Independent Testing System (EITS)
Understanding and clarity of relationship with Russia – As aggressor, invader and occupant of Ukrainian territory and waging proxy war by actively helping terrorists in the Donbas region
A glorious cultural heritage that is being restored to its rightful position. Strengthening of Patriotism and consolidation of sovereignty and independence
Battle readiness of Ukrainian army and professionalization of the armed forces
The Orange Revolution 2004
Press is generally free, Media censorship is low and people have freedom of expression
Successful integration with the global structural institutions like WTO, OSCE, European Council, UN organs, etc
Consolidation of Pro-European path and deepening of Euro-integration process
Twice winner of Eurovision in the years 2004 and 2016 respectively – Annual European song & music contest involving almost 40 countries
Ukraine along with its neighbor Poland successfully organized Euro 2012 – the European Soccer tournament held every four years
Individual sparks of talent and achievement in the field of entertainment, sports, media and other spheres of socio-cultural activities
The slow and steady erosion of Soviet mentality
Ukrainians proudly wave & hoist their national flag – one of the most potent symbols of Ukrainian statehood along with the famous trident (Тризуб) and the national anthem.
Development of largest transport/cargo airplane – AN Mriya
Agriculture sector and farm outputs have been the beacon of hope and Ukraine is the acknowledged № 1 exporter of Sun Flower oil globally
The EU-Ukraine Association Agreement has been completely ratified by all the member-states of the EU and is a comprehensive approach towards trade structure and economic development between the EU and Ukraine
Ukrainians have finally rid itself of totalitarian and despotic Communist Party, banned the symbols and the communist ideology that represented decades of torture, suppression and repression
Ridding of the multipolar/ multi-vectoral orientation, moving towards NATO and opening up to the world
From 24th August 1991 onwards Ukrainians have got something very prized and its name is – "a Future"
Independence is finally teaching Ukrainians to fend for themselves and starting believing in the fact that they themselves are responsible for building & strengthening their nation
P.S. The list is not based upon any chronological order nor has any time recency. It has been compiled on as and when the required information evolved, surfaced, or came up during the writing of the article.
Якщо ви помітили помилку чи неточність, виділіть фрагмент тексту та натисніть Ctrl+Enter.
Умови використання матеріалів сайту
Використання матеріалів можливе лише за умови активного гіперпосилання на UaModna ( див. Правила* ). Для генерації коду посилання натисніть на кнопку
Думки, позиції, уподобання та заклики, опубліковані на нашому сайті, є власністю авторів і можуть не співпадати з поглядами редакції uamodna.com
Умови використання матеріалів сайту
Скопіюйте цей код на ваш сайт, або блог: