It is a "Holi - Day". The annual Indian festival of colors is here. Celebrate and Enjoy
It is a "Holi – Day". The annual Indian festival of colors is here. Celebrate and Enjoy.
The long winters make all of us yearn for Spring. The imminent advent of the brightness of Sun, the nascent floral budding, the joyous shrieks of children running around with sunny smile make us excitedly await the onset of the season associated new beginnings and crop production period.
The calendar is showing the month of March, recently the International Women's Day has been commemorated and the entire European continent is expectedly looking forward to warming and the sprouting of first offshoots of shrubs, herbs and green around, which would finally make us shed the heavy winter clothing, start enjoying the warmth, the fullness of Sun and lovingly welcome the season of Spring with open arms.
Till other parts of the world wait for thawing of last specks of ice and snow the warmer climes are already basking in the bright Sunshine and celebrating various festivals and fairs that pleasantly, joyfully, cheerfully herald the arrival of Spring. India known for its rich, myriad, distinct and exotic culture has many festivals and carnivals around the year. The celebrations are connected with geographical reasons like the change of seasons, the sowing time, the harvesting period or human virtues like the victory of good/truth over bad/evil, love between spouses, affection among siblings and so on. Whatever the reason or cause all the festivals are harbinger of hope, joy, love and source of happiness, togetherness and oneness of mankind with mother nature.
The biggest and most boisterously celebrated Indian festivals happen to be Holi and Diwali. Holi is the festival of colors whereas Diwali is the joyous manifestation of light. Each is celebrated almost after six months of each other. Holi is a festival that celebrates the arrival of spring both literally and metaphorically. Generally, it takes place in the month of March. The vividness, richness, fun, joy and gaiety with which Holi is marked is dazzling, phenomenal and simply a treat to watch. Colored water, powdered dyes of all hues and paints of all shades are splashed on each other as everyone immersed in the fun of Holi shout "Burra na mano, Holi Hai" – "Don't be angry – it is Holi". The gay abandon, fervor, happiness and colorfulness of the entire occasion is infectious, charming and often bewildering.
Apart from welcoming Spring, there are few other reasons which make Holi a special occasion in the lives of more than billion Hindus that live not only in India but almost inhabit every part and region of the world. As per the Hindu calendar, Holi falls on a full moon day in the month of Phagun. Holi signifies a feeling of friendship, kinship, amity and sense of revelry. Old enmity is forgotten with vows of love and harmony being renewed. Holi is a harvest festival besides being a spring festival. It marks the harvesting of winter crop (Rabi) when wheat corns get ripened and turn golden brown. Farmers celebrate Holi by offering their first crop to the Fire God Agni. Couple of mythological connotations about Holi that fascinates Indians are:​
In North India, this festival is associated with the story of Prahlad and Holika. The derivation of the word Holi is from the name Holika. Holika was the sister of Hirankashyap, the demon king of the Asuras. He fancied himself to be the Supreme Being. Naturally, he ordered his people to worship him. However, the demon king's son was an ardent devotee of Lord Vishnu. As son Prahlad did not obey him, Hirankashyap asked sister Holika to sit on a burning pyre with Prahlad in her lap. Holika had a boon that provided her protection against fire. But as luck would have it, Prahlad remained unharmed, while Holika was burnt to ashes.
The second one relates to Lord Krishna (an avatar of Lord Vishnu and successor to Lord Rama in whose valor and honor the most important festival of lights & lamps called Diwali or Deepavali is celebrated). The cruel king Kamsa had sent demoness Putana to kill Krishna in Nandgaon. However, Krishna, even though a child, outwitted her. Therefore, Holi signifies the victory of Lord Krishna over the evil forces (same with Diwali which epitomizes Lord Rama's victory over sin and evil). From that day, on the eve of Holi, people light a bonfire celebrating the victory of Lord Krishna. In Mathura and Vrindawan (Uttar Pradesh), places famous for Krishna's Raslila (love-play between Krishna and Gopis), Holi is celebrated with songs, music and dances.
As it occupies a special place in the hearts of Indians their friends and all those people connected and/or acquainted with India and her culture, it is celebrated with zest, fervor, emotions and passion. Indian community is present in Ukraine too and over the years the riotousness, fun and joy of Holi has been passed on to the Ukrainian friends and every year hundreds of Ukrainians in various cities enjoy the exuberance, thrall, pleasure, amusement and merriment of Holi by coloring each other, dancing, singing and being just what mother nature intends us to be "Happy, healthy, fun-loving and at the same time compassionate, affectionate and caring to family, friends and one another".
LOVELIEST AND BEST WISHES OF A HAPPY, FESTIVE, BLISSFUL AND COLORFUL HOLI TO ALL
ENJOY ALL THE SEASONS OF THE YEAR WHETHER IT IS WINTER, SPRING, SUMMER OR FALL
Якщо ви помітили помилку чи неточність, виділіть фрагмент тексту та натисніть Ctrl+Enter.
Умови використання матеріалів сайту
Використання матеріалів можливе лише за умови активного гіперпосилання на UaModna ( див. Правила* ). Для генерації коду посилання натисніть на кнопку
Думки, позиції, уподобання та заклики, опубліковані на нашому сайті, є власністю авторів і можуть не співпадати з поглядами редакції uamodna.com
Умови використання матеріалів сайту
Скопіюйте цей код на ваш сайт, або блог: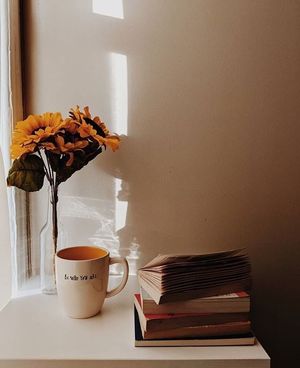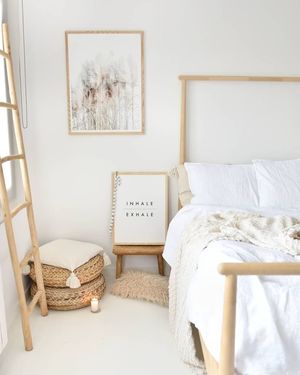 Який матрац обрати при болю в спині
Турбота про власне здоров'я завжди має бути в пріоритеті, особливо, якщо справа стосується стану спини. Для відновлення сил та здорового стану хребта й м'язів дуже важливо правильно відпочивати, користуючись усіма перевагами сучасних якісних матраців.
Читати більше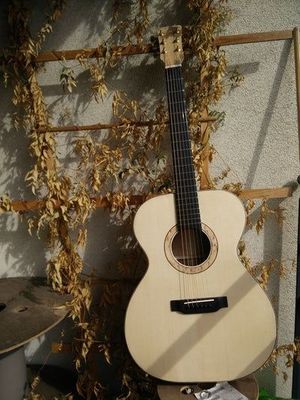 З чого почати навчання гри на гітарі
Вивчення нового музичного інструменту розширює кругозір та допомагає відкрити в собі нові таланти. Бажання освоїти гітару на початковому рівні легко реалізувати навіть при самостійній роботі, без звернення до викладачів. Розглянемо первинні етапи, що передують впевненому відтворенню кількох улюблених мелодій.
Читати більше