Embroidered Shirt (Vyshyvanka) – a National Symbol or a Fashion Trend?
During the last couple of years, vyshyvankas in Ukraine have become apparently fashionable. You can meet people wearing clothes with ethnic elements not only on the Independence Day or other national holidays; some put on embroidered shirts for their birthdays, weddings, and the bravest ones even wear them as daily outfits.
Nevertheless, there are those who don't take chance of including vyshyvankas into their must have list – some feel awkward, and some think they look foolish.
Well, if you put on a brightly decorated vyshyvanka, then add bright accessories in the ethnic style, put on boots or shoes with embroidery, and, on the top of all that, put a flower crown with ribbons on your head, you will look stupid – unless you are a waitress in the restaurant of Ukrainian cuisine or a theatre actress.
But if you approach the choice of vyshyvanka from the other side, keeping in mind that it has to be the dominant element of your outfit, you won't have to overload your image with other bright spots.
For instance, like that:
Basically, everything is simple. This unique wardrobe treasure which can be used in dozens of combinations, which is first of all a thing charged with strong energy of centuries-old Ukrainian ornamental traditions, belongs to us by right. So why do we have to keep it somewhere deep in the wardrobe, while the world-famous celebrities confidently put them on and walk in the streets dressed in vyshyvankas?
At his time, even Jim Morrison, the lead singer of the legendary band, The Doors, wore a vyshyvanka. His 1966 photo session is the best evidence.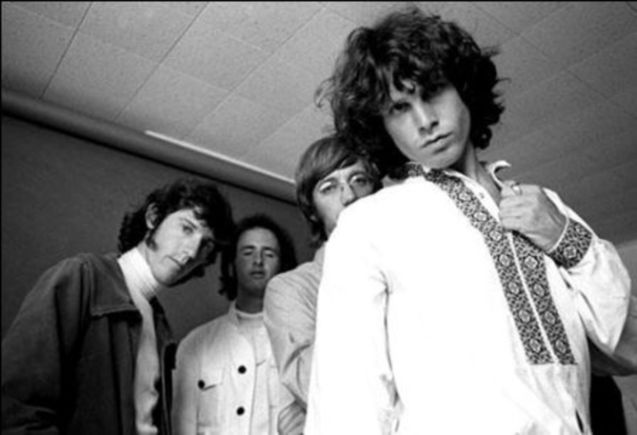 Naturally, the world-known designers also contributed to such popularity of vyshyvankas. Yes, last year embroidery motifs could be noticed at the fashion shows of Dolche Gabbana, Alberta Ferretti, Valentino, Nina Richi, Eli Saab.
Also, the last-century ethno-style collection of Yves Saint Laurent was inspired by the famous painting of Henri Matisse "The Romanian Blouse" ("
La Blouse Roumaine"
).
We can say that ethno-style has always been and will always be trendy. So grab your vyshyvanka and have the world at your feet!
Hot outside? – Choose the light blouse and shorts:
Is it chilly? Are you planning an evening walk? Jeans will be a great choice: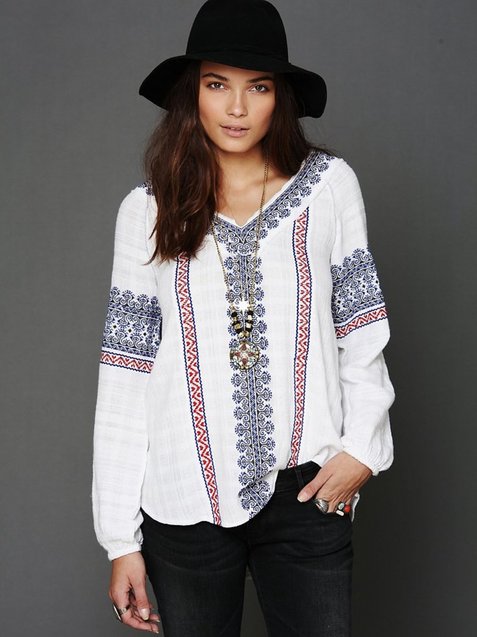 Office? Knee-length skirt looks just perfect:
Wedding or other formal occasion? It seems to me, this ensemble with elements of the national outfit looks very classy.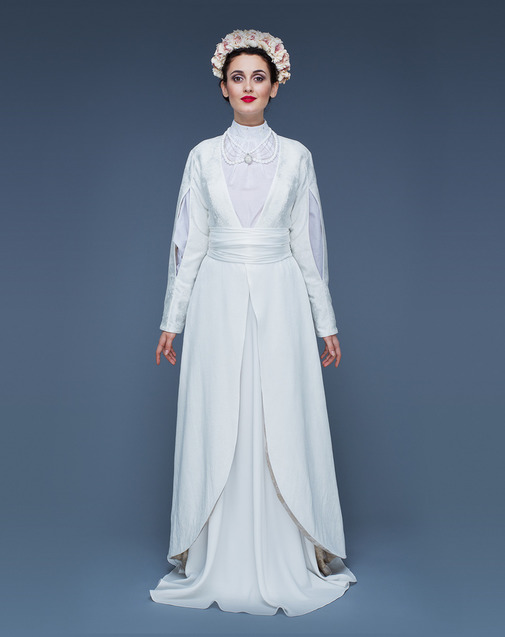 And this zhupan (short warm overcoat) goes directly to my wish list – it seems to me, it is a great alternative for a coat. This is another topic though.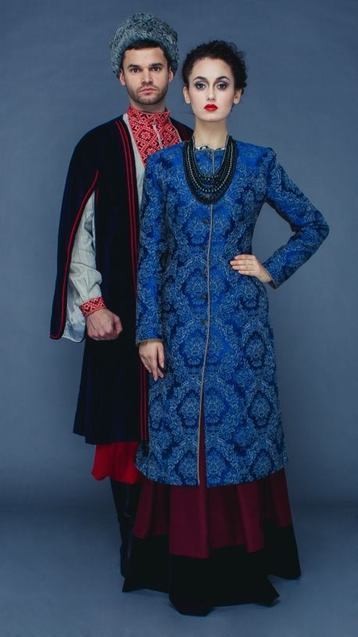 As you can see, there are lots of variants. Wish you fancy experiments!
If you noticed any mistake or inaccuracy select the text fragment and press Ctrl+Enter.
Terms of website materials usage
You can copy our materials only by mentioning the hyperlink of www.uamodna.com ( see Terms and Conditions* ). To generate code press here
Thoughts, views, tastes and appeals posted on our website are aothors' property and may not coincide with editors' points of view.
Terms of website materials usage
Get code